2011 Intangible Cultural Heritage and Museums Field School, Thailand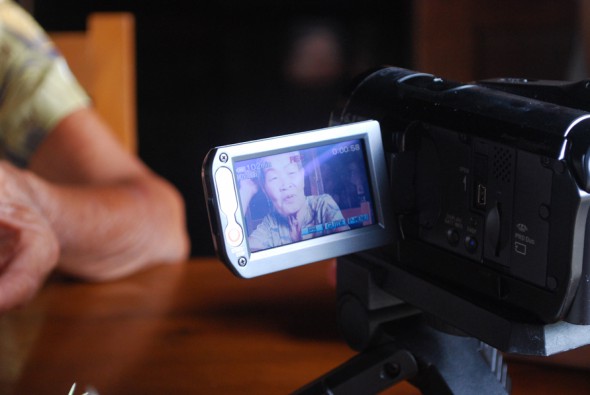 I will be teaching again this year in northern Thailand in the Intangible Cultural Heritage and Museums Field School, which is being held for the third year in Lamphun, Northern Thailand, from August 8-21. The Field School is organized by the Princess Maha Chakri Sirindhorn Anthropology Centre (SAC) in Bangkok, with support from UNESCO Bangkok.
This year I will be working with the field school groups to produce a short videos at each of our four field sites that trace challenges in safeguarding intangible heritage and explore the meaning of appropriate technology in documenting and transmitting local heritage.
Here is the description of this year's field school, from the SAC website:
The Intangible Cultural Heritage and Museums Field School focuses on the role of the museum in safeguarding, documenting and revitalizing intangible cultural heritage in the ASEAN region. Led by experts in the fields of museology and anthropology, this course offers museum and heritage professionals the conceptual and practical tools for engaging with local communities to safeguard their intangible cultural heritage, such as oral history and narratives, craftsmanship, festivals, ritual, performance and other forms of traditional knowledge.  The course combines frameworks from "new museology" and ecomuseums with  anthropological approaches for understanding and working with source communities.
The Field School combines theory and practice with a focus on:
The 2003 Convention for the Safeguarding of Intangible Cultural Heritage
Anthropological approaches and tools for researching, documenting and safeguarding intangible cultural heritage
Linking the safeguarding of intangible cultural heritage to core museum activities
New museology, community-based museums and participatory heritage management
Documentation of intangible heritage using digital technology (photography and video) and IP and cultural rights issues
Program Structure
The Field School is an intensive, 2-week course offering a combination of lectures and a hands-on field practicum. Under the guidance of leading experts, participants will work in cross-cultural, interdisciplinary teams to apply their newly gained concepts and approaches to safeguarding intangible heritage via the museum. This year's field practicum will focus on the documentation of intangible heritage using digital technologies (documentary photography, sound and video recording). Participants will be expected to work in close collaboration with four participating  communities in Lamphun Province to produce a short film featuring one element of intangible cultural heritage as part of their practicum.
Confirmed Key Resource Persons:
Professor Peter Davis, Professor of Museology, School of Arts and Cultures, Newcastle University
Dr. Kate Hennessy, Assistant Professor, School of Interactive Arts and Technology, Simon Fraser University, British Columbia
Dr. Marilena Alivizatou, Senior Research Associate, UCL Centre for Museums, Heritage & Material Culture Studies
Dr. Michelle Stefano, International Centre for Cultural and Heritage Studies, Newcastle University
Dr. Rasmi  Shoocongdej, Faculty of Archaeology, Silpakorn University