#IsolatingTogetherMOV – SIAT Student Films Awards Premiere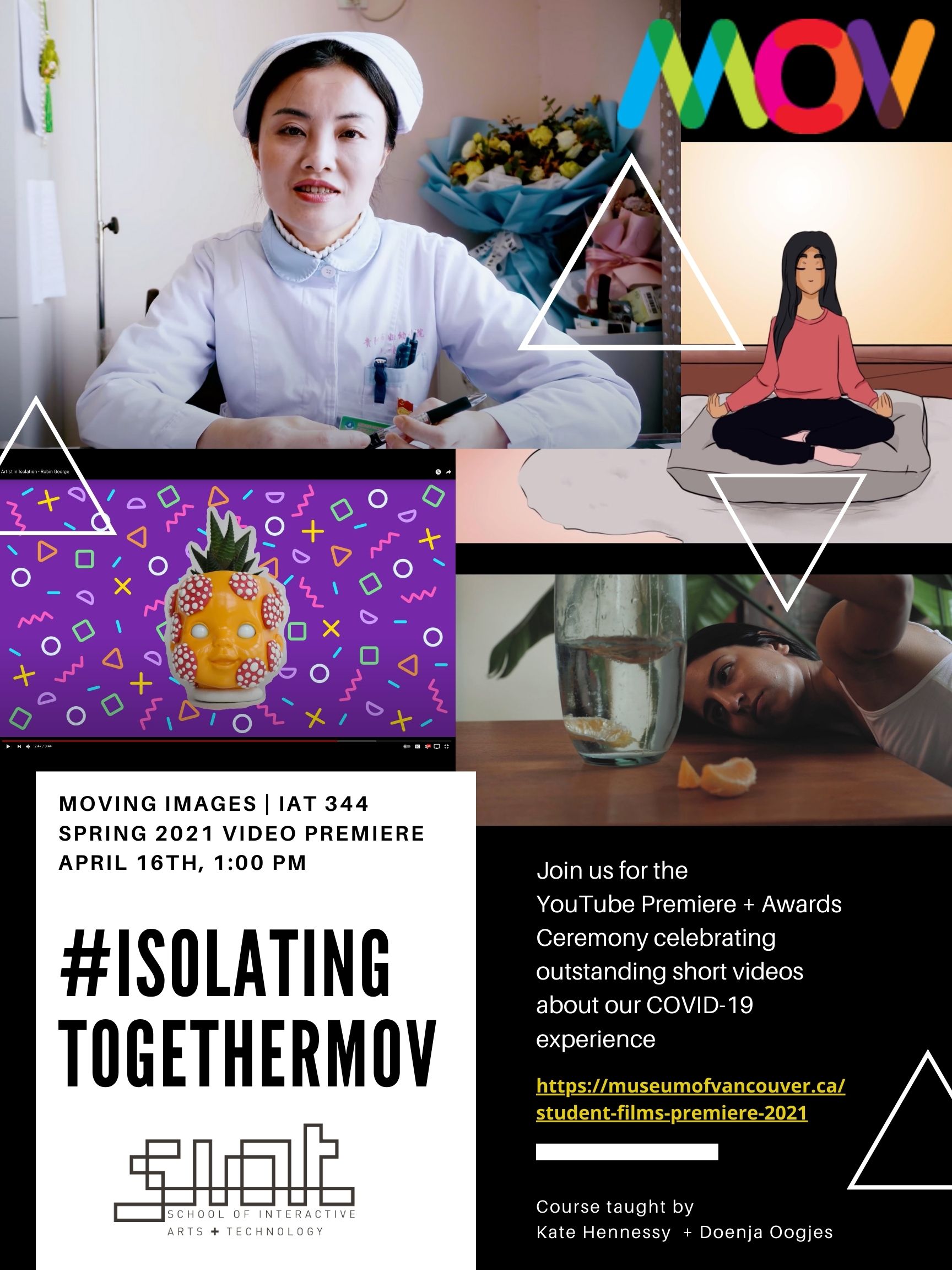 OFFICIAL AWARDS SELECTION PREMIERE!
Premiering on Youtube Live at 1:00pm on Friday April 16, 2021
In 2020, the Museum of Vancouver partnered with Dr. Kate Hennessy at Simon Fraser University's School of Interactive Arts and Technology and students in the class Moving Images (IAT 344) to develop material for a new upcoming studio exhibition that documents life during the COVID-19 Global Pandemic.
#IsolatingTogetherMOV is a museum project that attempts to learn how the public have adapted to the limitations and opportunities of quarantine during this time. So far we have collected and documented a wide range of stories, testimonies, performances, art and confessions of this new reality. Join us as we launch more than 30 new videos by SIAT students as a part of this project!