Brett Gaylor Artist Talk, Victoria Film Festival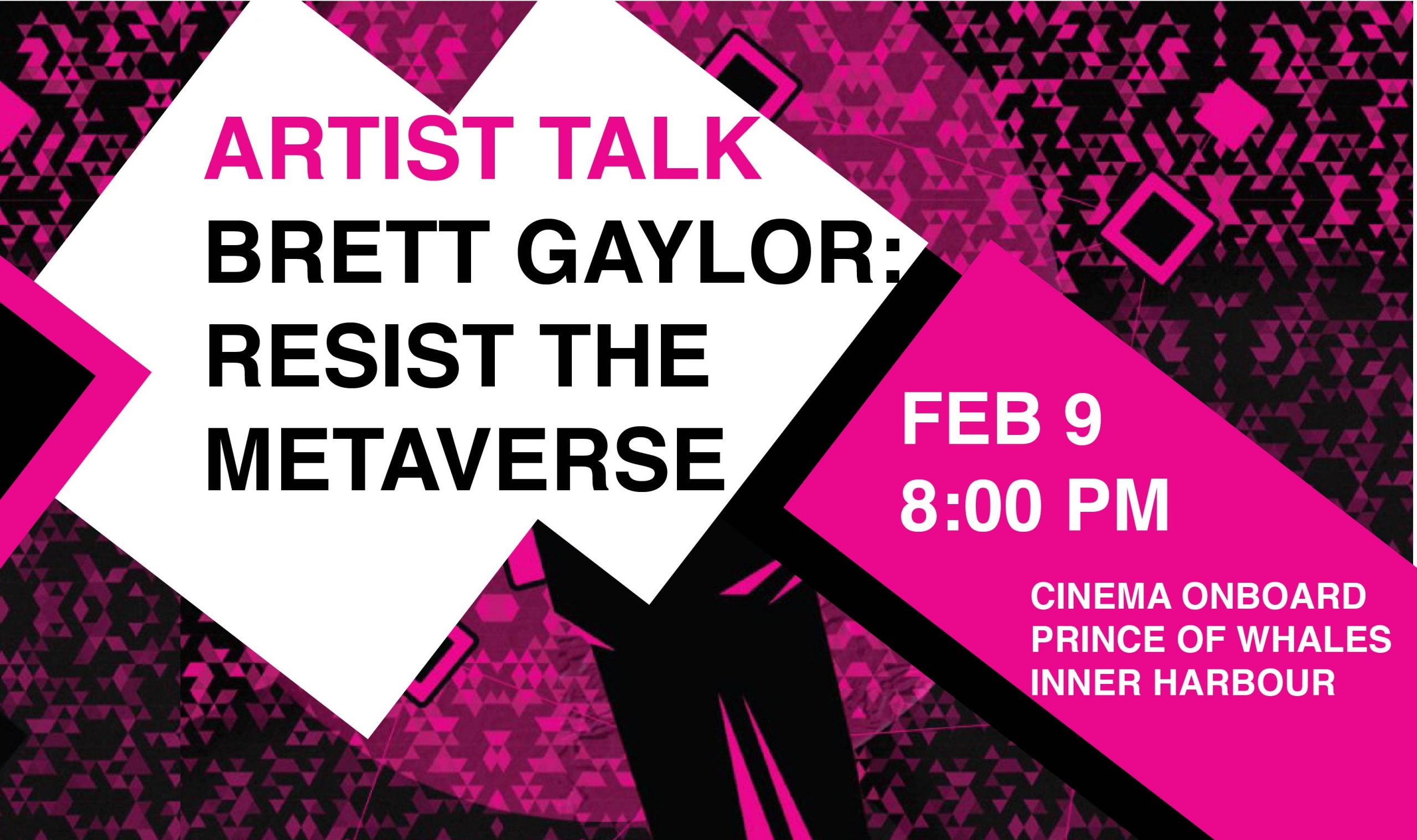 WELCOME TO THE METAVERSE!
Bring a smartphone, board a boat in the Inner Harbour, and join Brett Gaylor (documentary filmmaker) and Mike Wozniewski (President & CTO, Hololabs) for a hands-on demonstration and interactive conversation about their augmented-reality Instagram "meta-documentary". Discover the power and perils of facial-recognition data-harvesting technologies — and how to make your "metaverse" a "better-verse".
Moderated by UVic's David Leach and SFU's Kate Hennessy.
This event is FREE, but sitting is limited. Please 'book" your free ticket.
BRETT GAYLOR is a documentary filmmaker and interactive producer. His interactive series Do Not Track is the recipient of the International Documentary Association award for best nonfiction series, the 2016 Peabody Award, and the Prix Gemaux for Best Interactive Series. His short OK Google animated a year of his son Rowan's accidental voice searches and received the 2019 Webby Award. His 2008 feature Rip! A Remix Manifesto was the recipient of audience choice prizes at festivals from Amsterdam to South Africa, broadcast in 20 countries, and seen by millions of people worldwide on Netflix, Hulu and The Pirate Bay. His most recent project Discriminator premiered at the 2021 Tribeca Film Festival.
MIKE WOZNIEWSKI i has 20 years of experience developing interactive software, mixed reality experiences, and video games. He started Hololabs in 2011 to create augmented reality (AR) apps for mobile devices, and has since developed a variety of interactive works for the National Film Board of Canada, the Society for Arts & Technology, Kid Koala, the Vancouver Olympics, and some of the biggest theme parks in world.
KATE HENNESSY is an Associate Professor specializing in Media at Simon Fraser University's School of Interactive Arts and Technology. As an anthropologist of media and the director of the Making Culture Lab, her research, art, and curatorial work explores the impacts of new memory infrastructures and cultural practices of media, museums, and archives in the context of technoscience.
DAVID LEACH is the Director of the Digital Storytelling & Social Simulation Lab in the Department of Writing at the University of Victoria.