Intimate Textures of the Digital World at SPAO Gallery, Ottawa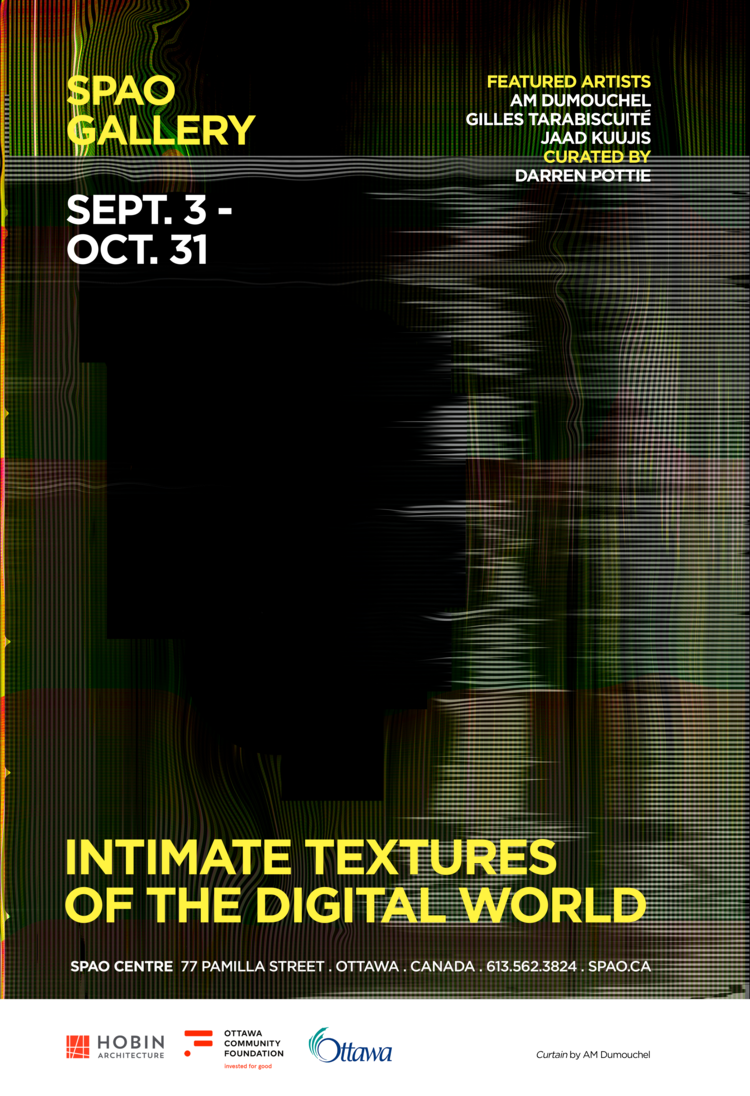 The SPAO Centre Gallery proudly presents
Intimate Textures of the Digital World
featuring the photo-based work of
AM Dumouchel
Gilles Tarabiscuité
Jaad Kuujus (Meghann O'Brien)
The artists in the exhibition negotiate between digital and physical spaces, continually asking viewers to orient themselves between physicality and abstraction. The artworks capture a tactile and sensory subject matter, despite the mediation of the lens in two-dimensions. Viewers are encouraged to explore intimate conversations of metamorphosis, belonging, and manual labour while also discovering their place between reality and virtuality.
Intimate Textures of the Digital World asks the viewer to envelop themselves in virtual possibilities, and consider our intertwined daily experiences.
Exhibition Runs September 3 – October 31, 2021
Gallery Hours: Wednesday – Sunday, 12pm – 5pm
This exhibition includes Jaad Kujuus's Wrapped in the Cloud, produced in collaboration with Conrad Sly, Hannah Turner, Reese Muntean, and Kate Hennessy in the Making Culture Lab at Simon Fraser University's School of Interactive Arts and Technology. Click here to read Wrapped in the Cloud: An Interview with Meghann O'Brien and Conrad Sky.