Uyghur oral folk literature is one of several folk literatures found in Xinjiang, a region rich in oral tradition. One of the largest traditions among Uyghurs includes Dastan, epic oral narratives which use both poetry and prose to dramatically recount events from the past. Although the Uyghur term épos is cognate to words used in many languages to refer to epic poetry, it denotes only heroic epic poetry. Dastans, on the other hand, embrace a wide range of themes: not only the Uyghurs' ancient "heroic age" but also religious tales, love stories, and historical events like farmer revolts in later ages. Uyghur Dastan is musically accompanied by a variety of musical instruments and performed by telling and singing.
This is an ongoing collaborative project to develop a digital archive prototype for the Xinjiang Folklore Research Center's audio-visual materials of Uyghur Dastan (epic oral narratives). Central to the development of this prototype will be an ethnographic exploration of Uyghur protocols for the representation of these endangered narratives in digital form and their subsequent ethical circulation. This project will 1) support the participatory development of a digital archive prototype of Uyghur Dastan at the XFC; 2) connect Uyghur communities to the XFC documentation of Dastan from their villages; 3) evaluate the potential for traditional knowledge labels and licenses to aid in the ethical circulation of Uyghur digital heritage; and 4) advance collaborative media production and documentation methodologies informing the safeguarding of intangible cultural heritage as a whole.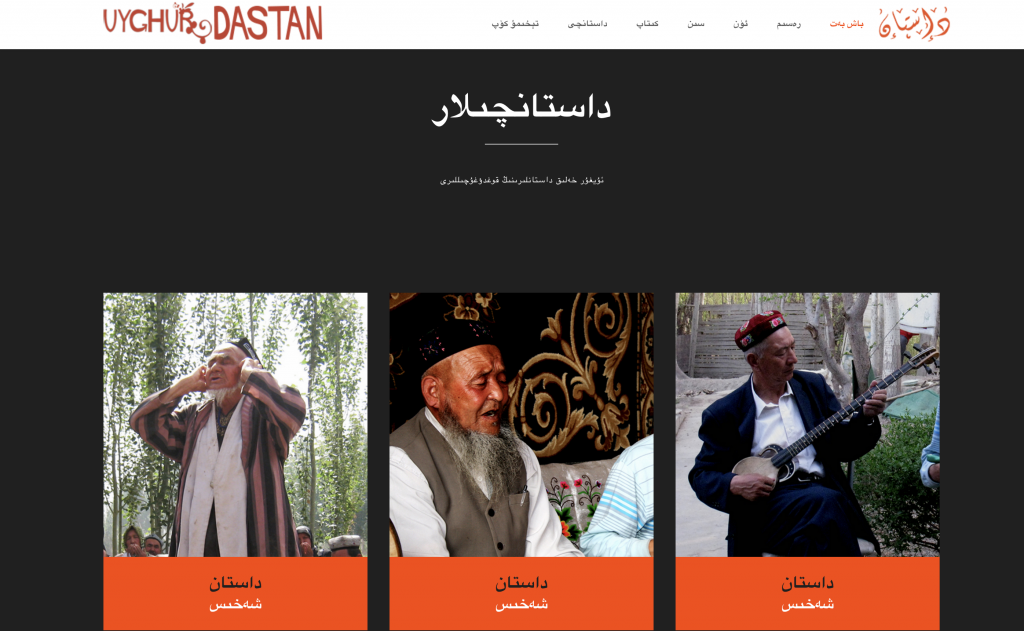 Digital Uyghur Dastan grow out of the documentation process for World Oral literature and the Firebird Fellowships for the Documentation of Oral Literature and Traditional Ecological Knowledge. The outcome and level of access to the archive prototype will be determined through a collaborative process with communities and will highlight the usage of cultural protocols and national concerns as defining features of a future interactive system. It will explore complex tensions around access to and ownership of the intellectual property of cultural heritage, including the potential innovative use of Traditional Knowledge Labels and Licenses. It will also analyze the social processes involved, including questions and concerns that emerge, from the integration of community-led negotiations with appropriate technological approaches to the archiving and sharing of intangible cultural heritage.
Researcher: Aynur Kadir