Ethnographic Terminalia | 
No longer content to theorize the ends of the discipline and possibilities of new media, new locations, or new methods of asking old questions,  Ethnographic Terminalia is working in capacity to develop generative ethnographies that do not subordinate the sensorium to the expository and theoretical text or monograph.
Ethnographic Terminalia is an initiative designed to celebrate borders without necessarily exalting them.  It is meant to be a playful engagement with reflexivity and positionality; it seeks to ask what lies beyond and what lies within disciplinary territories. Ethnographic Terminalia is an exploration of what it might mean to exhibit anthropology – particularly in some of its less traditional forms – in proximity to and conversation with contemporary art practices.
As a collective of international artists and ethnographers, we have curated projects in Philadelphia (2009), New Orleans (2010), Montreal (2011), San Francisco (2012), Chicago (2013), Washington DC (2014), Denver (2015), Vancouver (2015) and Minneapolis (2016) as para-sites to the annual meetings of the American Anthropological Association. We presented an installation in collaboration with the Margaret Mead Film Festival (2013) at the American Museum of Natural History in New York, and with Vancouver's grunt gallery for the International Symposium on Electronic Art (2015). In 2015, we were honoured to be awarded the American Anthropological Association Council for Museum Anthropology's Michael M. Ames Prize for Innovative Museum Anthropology.
Ethnographic Terminalia is a platform for the articulation of divergent modes of inquiry. Please visit our website for a list of  publications reviewing our exhibitions, exhibition catalogues, and articles written by the collective.
The terminus is the end, the boundary, and the border.
It is also a beginning, its own place, a site of experience and encounter.

Kate and Craig discuss the origins of the ETC and the 2014 exhibition in Washington DC, for Anthropology TV at the 2014 American Anthropological Association Meeting.

Fiona McDonald discusses the 2013 exhibition in Chicago at the Arts Incubator in Washington Park.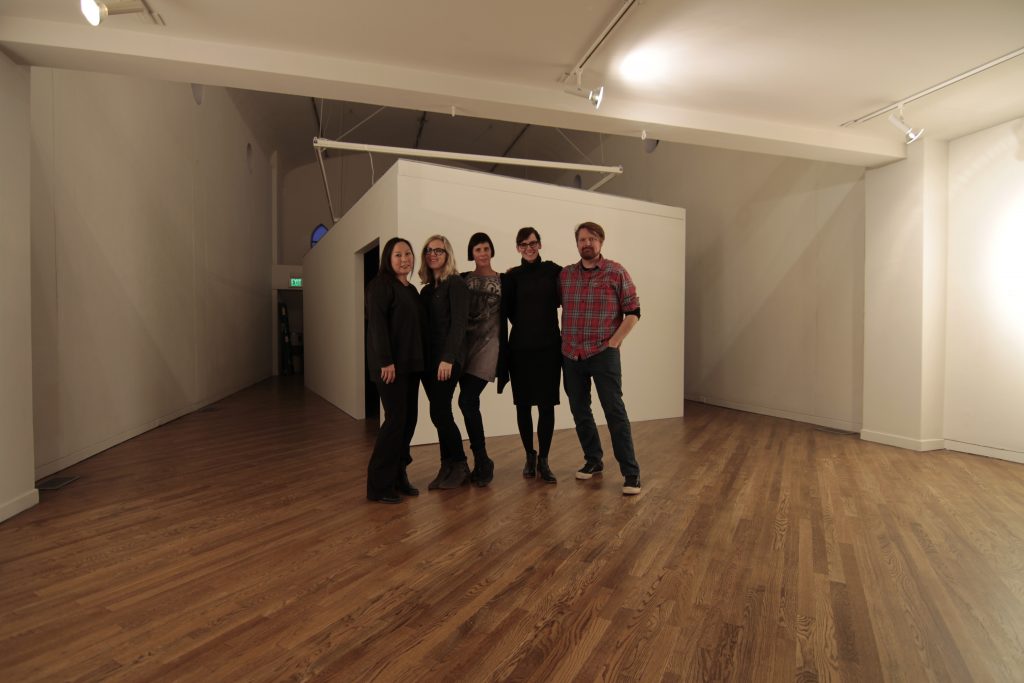 Curatorial Collective:
Craig Campbell, University of Texas at Austin (Austin, USA)
Kate Hennessy, School of Interactive Arts + Technology (SIAT), SFU (Vancouver, Canada)
Fiona P. McDonald, University College London (London, England)
Trudi Lynn Smith, York University (Toronto, Canada)
Stephanie Takaragawa, Chapman University (Orange, USA)