Kate Hennessy and Trudi Lynn Smith's exhibition Fugitives in the Archive at the Royal British Columbia Museum's Pocket Gallery and Lightbox Gallery opened on Nov. 2 2018 and ran until January 1, 2019.
Fugitives in the Archive is inspired by unexpected objects that we have encountered while doing art-based research in archives. How are decisions made about what to keep, and why? While we imagine museums and archives to be stable repositories of our histories and memories, objects show us how dynamic and unstable collections can be.
We spent time in the British Columbia Archives with Archivist Ann ten Cate and Preservation Manager Ember Lundgren who identified objects that stood out for them as remarkable. Ann referred to objects that she was unable to preserve as fugitives. To be fugitive is the slippery feeling of something escaping or eluding grasp. A fugitive is also one who is driven out, banished, or exiled. Fugitive objects are powerful because they disrupt the order and standards of the archive, drawing attention to what is seen as valuable and what no longer fits.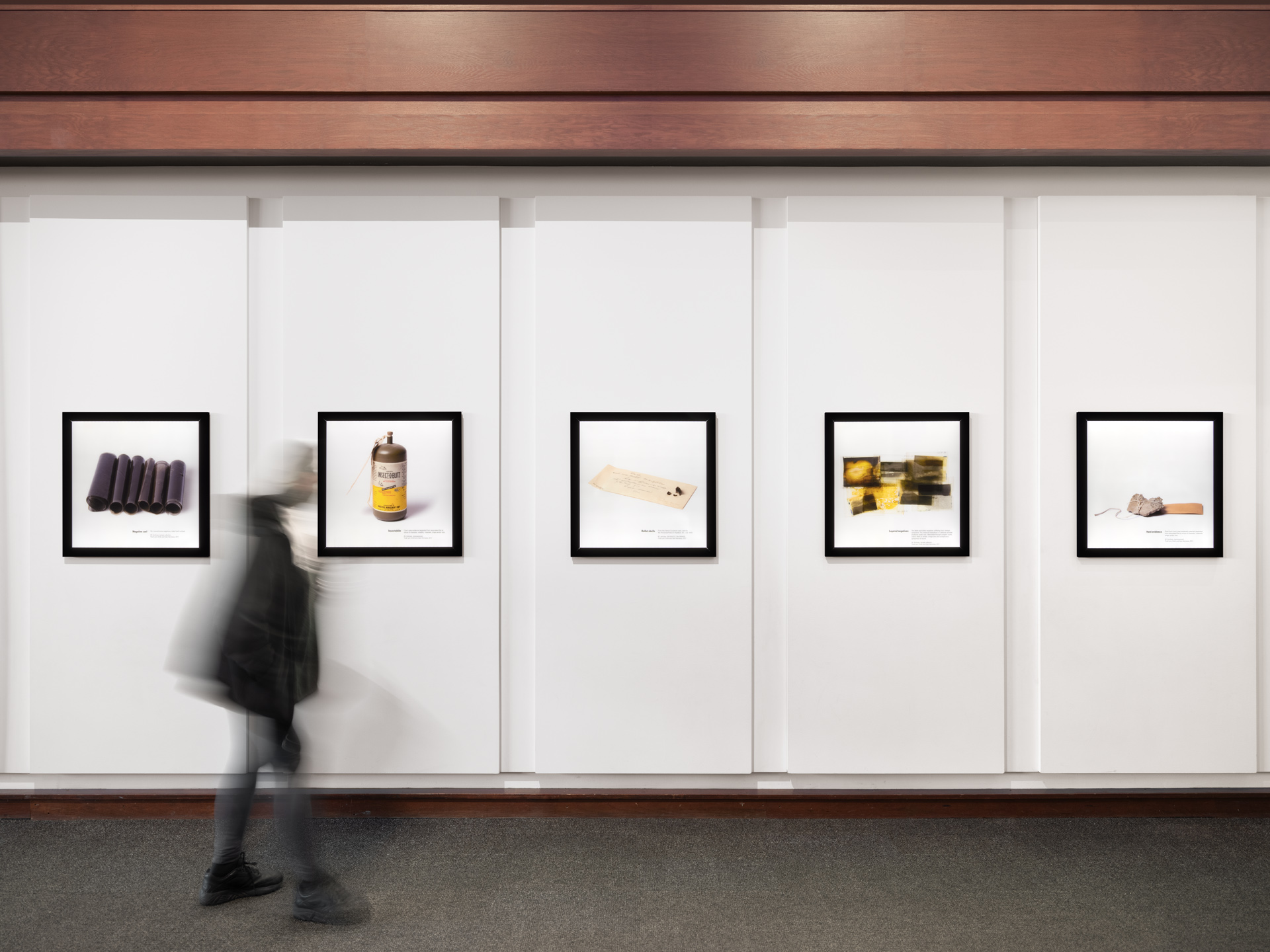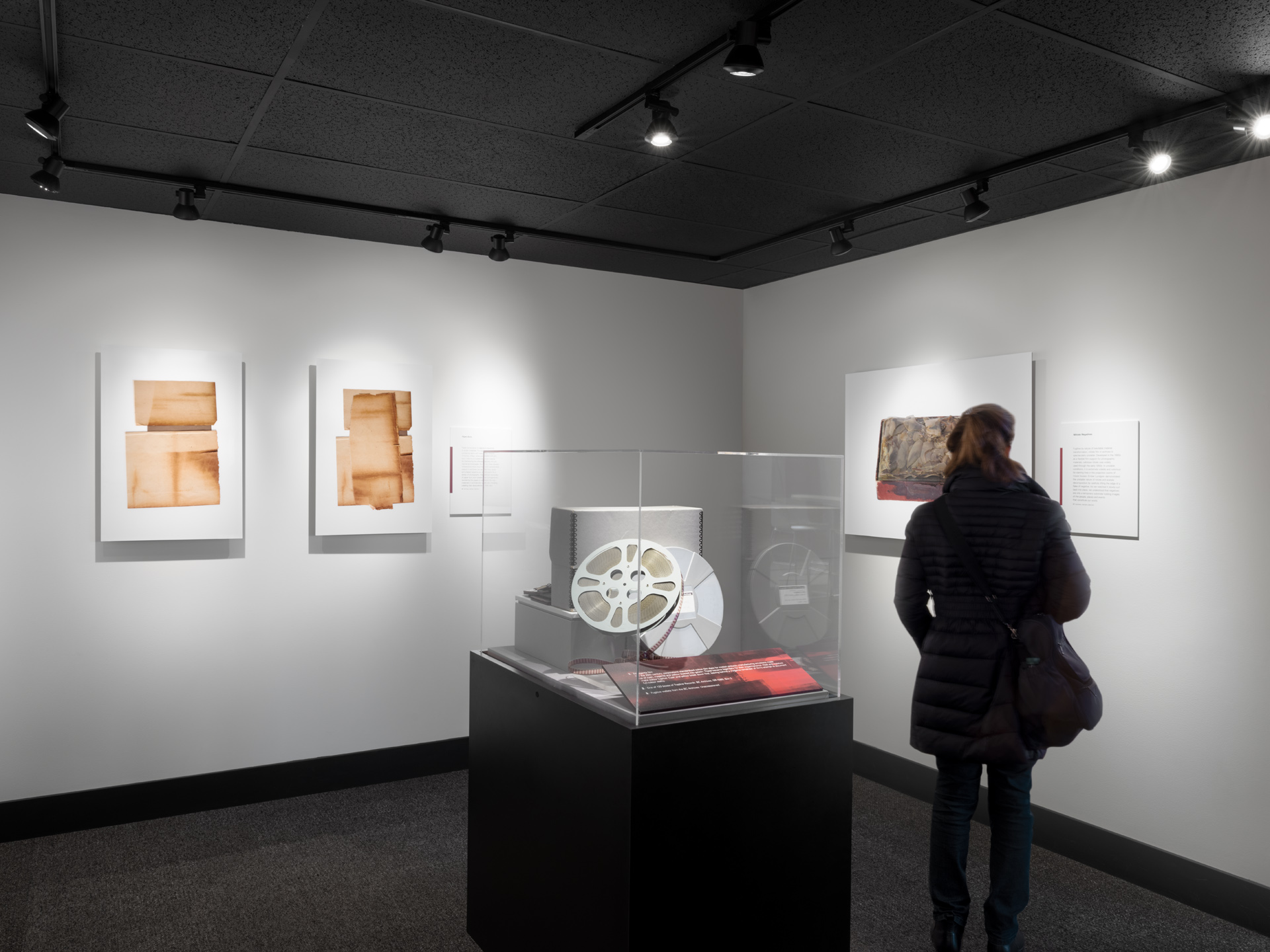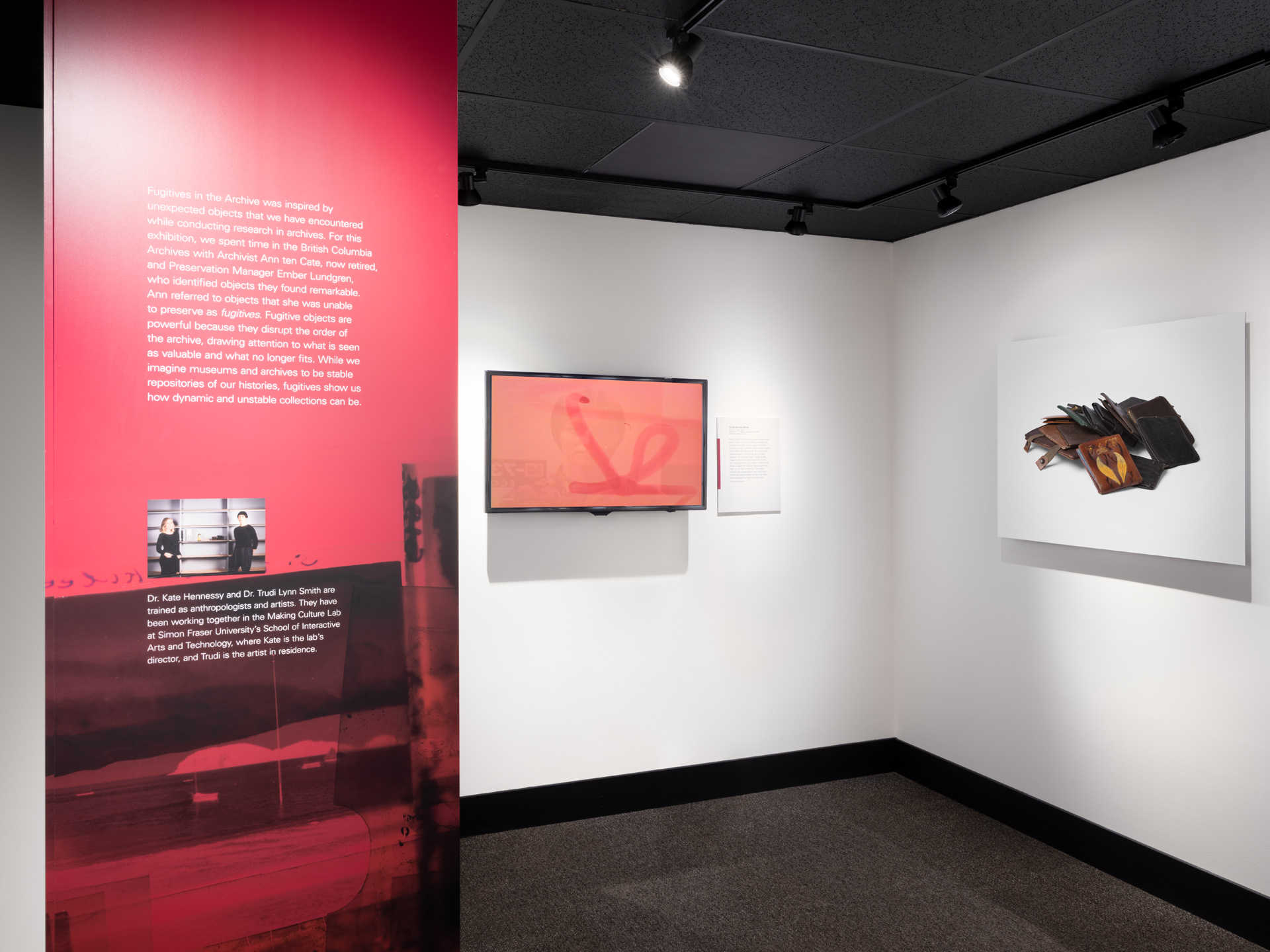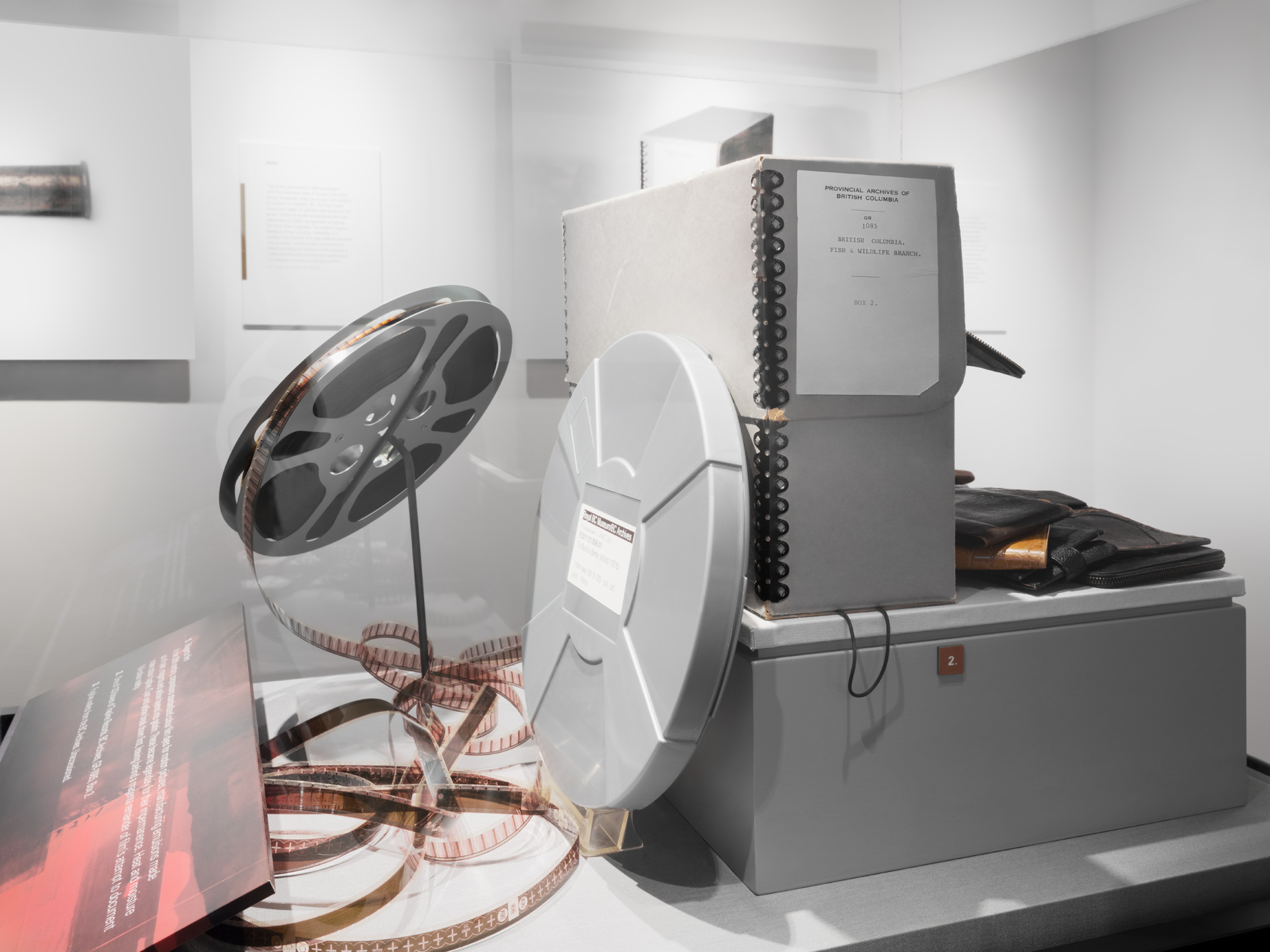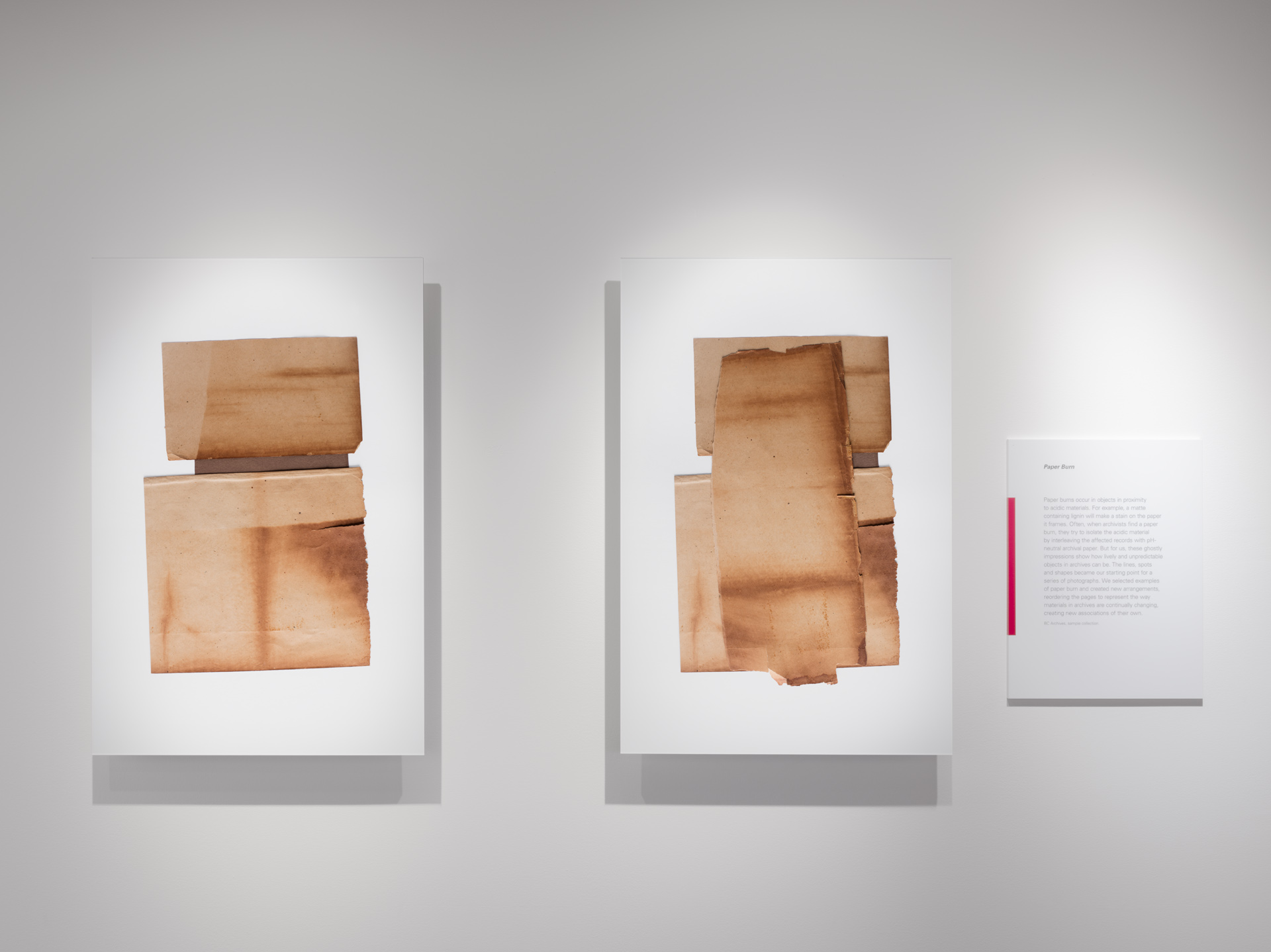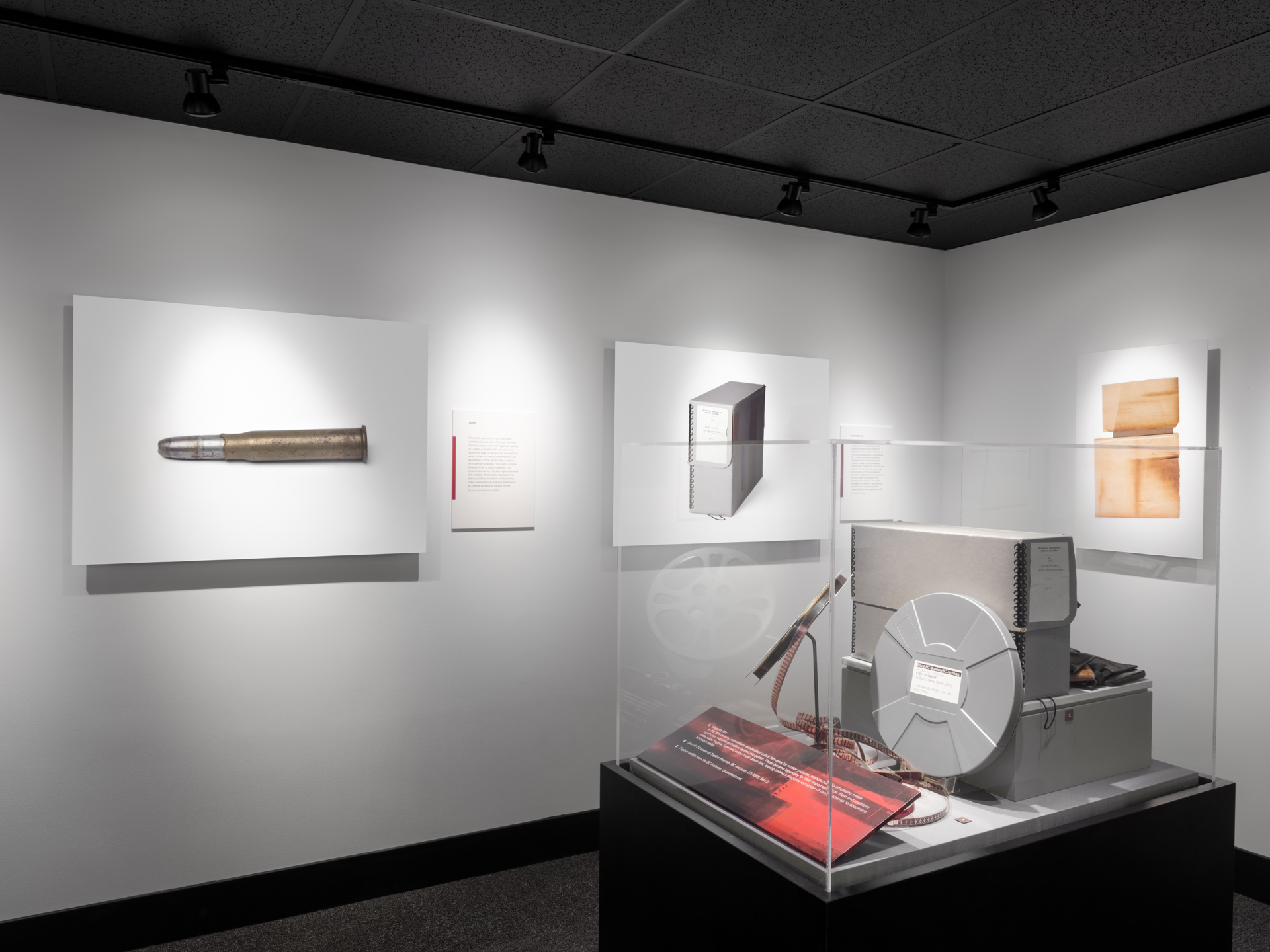 Photographs by Rachel Topham, 2019.
---

The exhibition includes an experimental video work called "To the Burning World".
To The Burning World
Video still from video loop.
Created from film, To Build a Better World (1978), directed by Kelly Duncan
To The Burning World is a remediation of fugitive film from the BC Archives. It is a re-edit of Kelly Duncan's 1978 film To Build A Better World, one of many 16mm films that are fading to magenta in archives around the world. The original film suggests that British Columbia's forests and plywood industry would have transformative and enduring effects across domestic and industrial worlds. But how have these utopian views of natural and industrial worlds been realized in the present? This summer, as skies over British Columbia glowed magenta and the air was choked with smoke from burning forests, we created a digital film loop that slowly layers onto itself until all form is obscured. The utopian promise of standardization to create 'better worlds' (and lasting images of them) has failed to contain the world's complexity and to acknowledge the fugitivity of all things.
---
From the Royal BC Museum website:
Fugitives in the Archive
Open November 2, 2018
Fugitives in the Archive is inspired by the unexpected objects that two artist-anthropologists encountered while conducting research at the BC Archives.
Fugitives in the Archive is a collaboration between Dr. Trudi Lynn Smith, Adjunct Assistant Professor in the School of Environmental Studies at the University of Victoria, and Dr. Kate Hennessy, Associate Professor at the School of Interactive Arts & Technology at Simon Fraser University, and the BC Archives.
Smith and Hennessy use the term "fugitives" to describe objects that resist archival preservation techniques or do not conform to archival conventions.
Fugitives in the Archive features diverse objects such as bullet fragments and acid-burnt paper, each bearing a unique story.