Seeking Research Assistant – Inuvialuit Living History Project
2 June 2020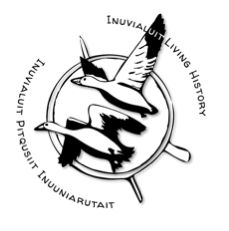 Job Advertisement: Media/Web Content Specialist
The Inuvialuit Living History Project is looking for a research assistant with media preparation and web development skills to support Phase 2 Content development of the innovative online digital heritage project Inuvialuit Living History (www.inuvialuitlivinghistory.ca). This project was initially launched in 2012, and documents the Smithsonian's MacFarlane Collection, a stunning ethnographic and natural history collection dating to 1860, from the Inuvialuit of the Anderson River Region in the western Arctic. The website also documents the first visit by Inuvialuit Elders, youth, anthropologists and media producers to the Smithsonian to view the collection and interprets the collection from an Inuvialuit perspective.
Phase 2 of the project will add documentation of our ongoing work with youth and Elders to support the practice of cultural and land-based activities and document knowledge-sharing between generations in the Inuvialuit Settlement Region. We will be reviewing, selecting, and integrating media produced by the project team and chosen from the Inuvialuit Communication Society's extensive documentary archive for inclusion in the website.
We seek a research assistant to prepare media with skills in the following areas: general website development knowledge; preparing media files (audio, video, photo) for a web format; cataloguing metadata for media assets; organizing and archiving digital files (following our project's specifications). Skills in graphic design and/or a background in anthropology or museum studies would be beneficial. The candidate needs to work well both with a team and independently. The position will run June-August 2020, 10-15 hours/week, with possibility for renewal for Fall 2020. Pay will be commensurate with experience, within the university RA pay scale.
The selected candidate will work remotely with a team including Dr. Lisa Hodgetts (University of Western Ontario), Dr. Natasha Lyons (Ursus Heritage/Simon Fraser University), Dr. Kate Hennessy (Simon Fraser University), and Mervin Joe (Parks Canada, Inuvik).
Please contact lisa.hodgetts@uwo.ca, natasha@ursus-heritage.ca, and hennessy_kate@sfu.ca to submit an application and/or learn more. We will begin reviewing applications on June 20th, 2020.